Creating Trust through Social Media
There has been a growing trend of distrust between Chinese consumers and Chinese products.
With foreign brands easily beating out counterfeit and unregulated Chinese markets, Chinese consumers are turning to daigous in order to get a hold of better and higher quality products from overseas. Daigous, or personal shoppers who travel overseas to purchase foreign products for buyers in China, go so far as to take large orders, livestream their purchases to ensure the legitimacy of the product, and have been able to earn, in one spectacular case, over AUS$1 million a week. Chinese producers and marketers wanting to grow their own brands may want to consider catching the eye of these particular consumers. For those willing to take a leaf out of a daigou's book and offer transparency to grow trust between consumers, social media may provide the answer.
It sounds silly but there are many social media platforms that easily connect brands to their consumers. Foreign companies hardly struggle in attracting customers to like, follow, and reshare their media. Companies such as Coca Cola and Hostess have been known to share video of their production lines in order for consumers to learn how their product is made.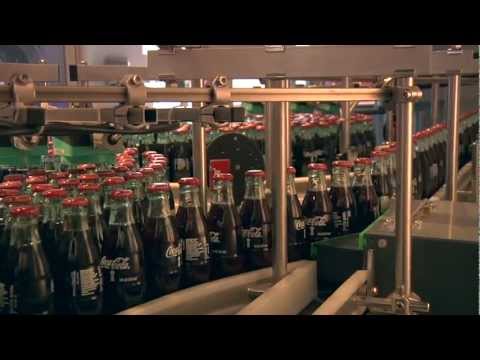 By offering an inside look on quality control and cleanliness of their production lines, these companies have been able to garner trust from their consumers. Customers aren't afraid to drink Coca Cola or eat a Hostess Twinkie after learning how it's produced. You can believe that hosting these videos on Facebook, Twitter, Youtube and Instagram end up having thousands of views, reshares, reposts, and increase brand recognition. Companies unafraid of transparency, to directly speak to a customer about their concerns, and take advantage of social media from all angles, are easily dominating the market.
Not only can production videos be shared online, Chinese marketers can go so far as to also share the company's story. American companies such as Lodge Cast Iron appeal to their consumers by sharing their success in achieving the American dream. Lodge Cast Iron even hosts the story of their founder on their website, which they have also shared in the past on social media to appeal to American consumers. Chinese marketers could easily connect to apps like Wechat or Weibo, which have an audience of over 100 million Chinese users, and share their company story through video, images, posters, or even livestreams. Imagine hosting a contest to have users meet your company founder! This could greatly increase audience participation on social media pages as well as increase essential brand attention.
There are many apps out there used by Chinese consumers that marketers can take advantage of. Wechat, one of the most popular social media apps used in China, allows customers to purchase items directly from their preferred brands. Daigous have been known to set up online shops, host their livestreams, and take direct orders from those same livestreams using Wechat's BUY button. If your brand shows up on a daigou's preferred product list, customers could potentially flock to your social media page to check out your story, see your production lines, and even purchase items directly from your shop from now on. Give it a try and see if social media can get you on that next traveler's shopping list.